Robert Johnston
In-house Consultant, Creative Director, Marketing Strategist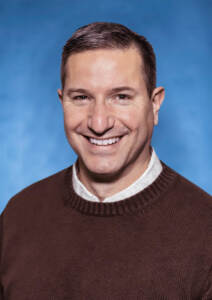 Robert has worked with Educational Vistas for over 15 years supporting marketing and application development efforts for the world's most comprehensive education software and services company. His goal is to produce meaningful and engaging experiences for Educational Vistas' clients whether they interact as a customer, user, or audience member.
During Robert's 25+ year career, his projects have ranged from corporate communications and integrated marketing to UX design and interactive experiences for many industries. He has created strategic plans that focus on keeping brand messages consistent across all media, traditional and digital for some of the biggest names in the technology and manufacturing industries. Some of his clients include GE, Owens Corning, Nolato, Henkel, Raytheon, SUNY and Martin, Harding & Mazzotti.
In addition to valuing time with family and friends, Robert enjoys an active lifestyle exercising, working on home improvement projects, and exploring nature. He is most passionate about his artwork and is finding more time to refine his skills as a sculptor.