Bill Bouchard
VP, Software Solutions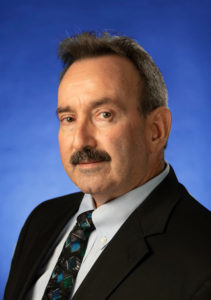 Bill works with EVI's Programming team to address the needs of school districts and oversees the Product Support team, Data Capture, and the Data Entry staff. Moreover, he works with school districts to process their data to be loaded into various EVI products.
Bill brings 30+ years of IT and technical experience in the design, implementation, delivery, and training related to software solutions. His experience includes business management, data and data center management, IT Staff management, staff training, and design of custom software applications. Bill has an extensive background in data scrubbing and reporting across multiple hardware platforms and operating systems.
He has provided consultation and managed implementations for such companies as Omnicare, Cardinal Health, Ecolab, VWR Scientific, McKesson, Corporate Express and many others.
Besides working with the School Districts, Bill enjoys playing music, singing, swimming, working on cars and playing with & coaching his son and his friends in the Challenger Sports programs in North Colonie.